Lads to Leaders/Leaderettes Ministry Leader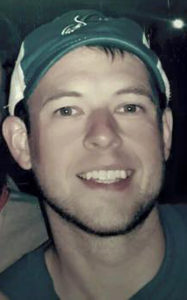 Hey everyone,
My name is Matt Wallin and I am the ministry leader for the Lads to Leaders/Leaderettes program here at Oak Hill. I'm thrilled that you are taking the time to learn more about what the Lads program can offer you and your child in terms of growth and development for leadership in the Lord's Church.
This is my first year being a part of Lads to Leaders, but I know the value of training at an early age. When I was a member of the Oak Hill youth group growing up we took time to practice leading in worship, and even traveled to area congregations to practice leading them. I only started preaching in college when a preacher I respected asked me to preach at a student's training hour and I respected him too much to tell him no. I wouldn't be the Christian I am today without training like that.
Even though I haven't been a part of Lads until this year I have seen the benefits that it provides churches I've been around. I have witnessed the program transform young kids from being scared of their own shadow to delivering a polished lesson to several hundred people. This ministry can produce the same results for us. I look forward to working with your family as we help to bring their skills to their full potential, as we glorify God in the process!
In Him,
Matt
Have questions? Want to sign up? Need help?
Contact me any time:
Email: matt@housetohouse.com
Cell: (706) 676-1978
On Facebook: facebook.com/matthewloftinwallin